Journal is one of the most essential stationeries that has been helpful for different aspects of human life. However, the advent of technology has reduced its use. Regardless, people still have several reasons to keep a journal for day-to-day activities.
However, regarding the production and supply of high-quality and affordable journals for domestic and international markets, China is outstanding. As a result of the presence of high numbers of factories, China ranks high in exporting journals and notebooks to the global market.
In this article, we will introduce you to the top 10 journal manufacturers in China, including the quality of their products, customer services, and other factors to determine the most suitable plug for your business.
[lwptoc]
1. Leo Paper Group Co., Ltd
Established in 1982, Leo Paper Group Co., Ltd started as a traditional printing company specializing in producing several printing products, including Journals, stationaries, gift boxes, magazines, leaflets, calendars, and many more. The company has grown into a leading global printing communication company providing services to people in several palaces, including the USA, Canada, Europe, and other places.
The company pursues a philosophy of quality and excellence, which drive its expansion and development through sustainable means. Moreover, Leo Paper Group Co., Ltd has received several accreditations and awards from international organizations and industry bodies. Some of these awards include the 2021 Hong Kong Awards for Environmental Excellence, Top 10 Harmonious Enterprises in Guangdong China, The Excellent Printing Management Award in China, and so on.
Furthermore, the company has over 12,000 skilled employees trained in operating sophisticated machinery, completing complicated tasks, and guaranteeing high-quality outputs. It has several machines, including 2-color to 9-color printing machines, UV coating machines, and others. Its assembly line is capable of finishing processes which include folding, collating, sewing, and binding.
2.QP Group Holdings Limited
Founded around 1985, QP Printing Ltd remains one of the leading companies in manufacturing coarse paper products and distributing printing products. The company is located at 21/F Kings Wing PLZ 2 1 on Kwan St Sha Tin, Hong Kong, and currently has two manufacturing bases in Dongguan and Heshan, China. Approximately 2,500 trained workers are working for the company, including machine operators, finishers, drivers, and others involved in the production processes.
Moreover, QP Printing Limited specializes in manufacturing a broad spectrum of paper products, including board games, card games, greeting games, and so on. The company is also involved in producing printing products like journals, exercise books, leaflets, magazines, and more.
Deeply involved in an online business since 2010, QP Printing Limited focuses on providing various personalized paper products and gift items through its websites. It also works toward earning the trust of its customers, both local and international brands, by providing quality and reliable printing products. It has some machines making it easy to carry out its production processes, including pre, during, and post-printing.
3. Cre8 Direct Ningbo Co., Ltd
Cre8 Direct Ningbo Co., Ltd, formerly known as Ningbo Chenglu Paper Products Manufacturing Co., Ltd, is one of China's most famous printing presses specializing in producing stationaries, office supplies, journals, gift boxes, etc. It was established in June 2001 and has its headquarters in Ningbo, Zhejiang Province, China. The company also has two other factories in Anhui Province, China, and Binh Phuoc Province, Vietnam.
To ensure the most effective production processes, the company purchased highly automated machines and trained workers for effectiveness. As a result, their skilled labor force are committed to delivering high-quality products. Moreover, the company enjoys creating long-term relationships with its customers as it continues to provide value-added services and maintain its integrity.
Additionally, the company has design and business development centers in Ningbo and Irving, Texas, USA. It's teamwork 24/7 to ensure complete customer satisfaction. The company exports products to retailers and large USA, Japan, Australia, and Europe companies.
4. Ningbo Yinzhou Jabay Crafts Co., Ltd
Founded in 2007 years, Ningbo Yinzhou Jabay Crafts Co., Ltd. specializes in the production of journals, card games, paper puzzles, advent calendars, stationery, and so on. It has gained substantial experience in the exportation of products to several places in the world including the USA, Canada, Mexico, Australia, and several countries in Europe.
Additionally, Ningbo Yinzhou Jabay Crafts Co., Ltd has been the certificated manufacturer for Walmart, Target,FSC, Sedex,Disney and others and they use several equipment and machines to carry out their production process. The management system of the company is based on ISO 9001 which helps in the production of quality products.
Moreover, when it comes to warehousing, uploading, and on-time sea shipment, Ningbo Yinzhou Jabay Crafts Co, Ltd is outstanding. Their customer service is always 24/7 and they have secured a remarkable reputation for quick response to customers.Good quality goods and fast customer service has helped them to win customers' trust from the world.
5.Jiang – House Co – Operated Co., Ltd
Jiang – House Co – Operated Co., Ltd. Founded in the early 2000s and incorporated on 23rd July 2021, Jiang – House Co – Operated Co., Ltd has been exporting several products including, personal planners, journals, magazines, board games, gifts and others since 2006. Their areas of specialization include paper products production, printing, packaging, and OEM/ODM services.
The company cooperates with several specialized factories in the field of paper products, printing, and packaging services. As a result, they have accumulated substantial knowledge and experience in the production of high-quality products to satisfy their clients better.
In addition, Jiang – house Co – Operated Co., Ltd specializes in exporting 85% of its output to North America and others to other countries in Western Europe and beyond.
6. Guangzhou Yilong Printing Co., Ltd
It is a manufacturer and trading company, owned by the Yilong Group and founded in 2010. It specializes in typographic design, logistics, CTP plate making, printing design, and so on.
The company has 18000 square meters of production plant and office, alongside 200 workers/staff, 8 brand new printing presses, 2 sets CTP system, automatic die–cutting, stamping, and so on.
As a result of its advanced equipment, it takes pleasure in the production of first-class service, high-quality, and affordable products. Moreover in 2017, the company was certified by management including, ISO9001, ISO14001, Pollutant discharge permit of Guangdong Province, FSC certification, and so on.
7. Guangzhou Weiye Color Printing Co., Ltd
 Founded in 2003, Guangzhou Weiye Color printing Co.,ltd srves as a printing company that specialized in creative design, copy, planning, printing, post-production, and other processes. It's a joint venture to Sino – Australia and has gained reliable experience in manufacturing and exporting printing products like journals, magazines, paper bags, gifts, bags, catalog printing, and so on.
Apart from the aforementioned, Guangzhou Weiye Color Printing Co., Ltd has won various honors like " First Class Printing Enterprises in Guangdong" and " Designated Government Procurement Supplier." These helped in proving its expertise and professional ability in the production of quality products compared to its peers.
8. China Seven Color Group Co., Ltd
China Seven color group is a manufacturer and exporter of various printing and packaging products, calendars, journals, book printing, catalog printing, magazine printing, and so on. It was established in 1994 and currently has more than 200 employees with 5000 square meters of factory area.
The provision of high-quality products, at a reasonable price with the highly authenticated system, is their optimum priority and they're working toward it by training professional technicians and purchasing advanced software and equipment. Some of this equipment includes four color machines, automatic die–cutting machines, automatic glue–binding machines, UV printing machines, and others.
They have passed ISO 9001, FSC, BSCI, and others and become one of the prominent journal factories in China. Therefore, they supply businesses in China and beyond including, the USA, Canada, Australia, Britain, Germany, Spain, Nigeria, Switzerland, France, and many others.
9. Guangzhou Linghang Paper Product Co., Ltd
Guangzhou Linghang Paper products is one of the leading and outstanding Journals manufacturing companies in China. It was established in 2003 and base in Foshan and Guangzhou. Its production base in Foshan city was known to be the largest in China with over 20000 square meters. Currently, it has 300 skillful workers and advanced printing equipment including, automatic box-gluing machines, laminating machines, UV coating, CTP machines, color offset printing machines, and others.
Meeting up with the expectations of customers is its priority. Therefore, it emphasizes the production of high-quality and wide range of printing products including, journals, paper boxes, board books, calendars, brochures, and so on.
Moreover, Guangzhou Linghang Paper Product Co., Ltd invests in the training of its staff, R & D innovative thinking, and others to improve the effectiveness and result of its output and also satisfy the needs of its customers at the same time. Additionally, the company has more than 15 years of experience in the printing, packaging, and distribution of manufactured products.
10. Shenzhen Flying Supply Chain Co., Ltd
 Finally on our list is Shenzhen Flying supply chain is notable manufacturer and printing company that was founded in 2010. The headquarters is located in Shenzhen, while their factory is in Dongguan, a famous manufacturing city in China. They have two factories and the area of land covered is 130 000 square meters.
Most importantly, after more than 12 years of building experience, the company has improved drastically in its production processes which encompass the design process, manufacturing process, logistics distribution, and so on. It then focuses on the production of high-quality products.
With the vision of providing high-quality products to their customers, the company embarked on purchasing an advanced Heidelberg, Germany, Gaobao 8 sets printing machine and support the pre-press KODAK CTP output machine, Epson/HP digital printing equipment and others with automatic, semi-automatic, and skilled manual finished product lines.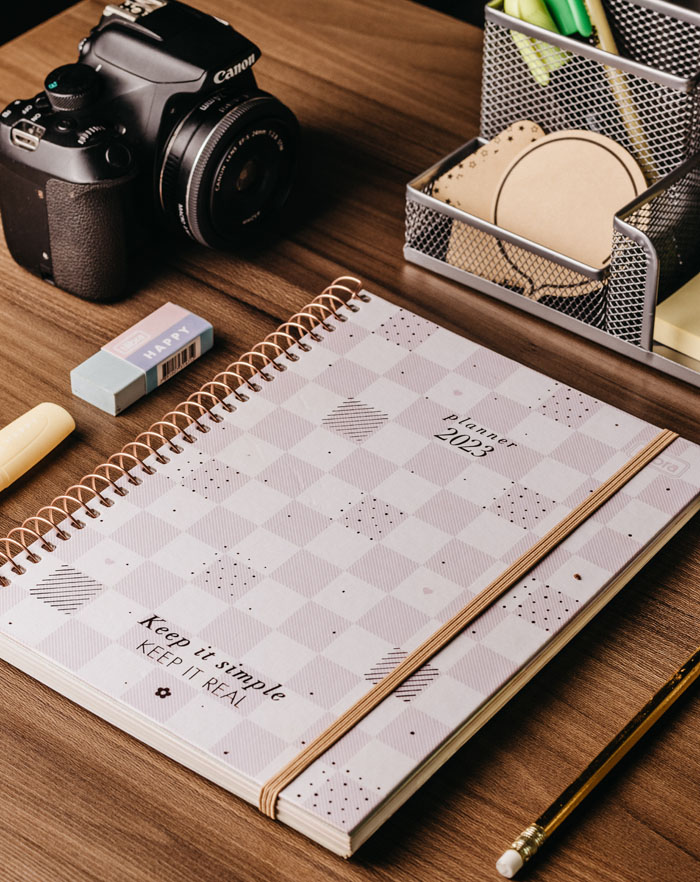 Frequently Asked Questions [FAQ]
1. How Do I Get A Suitable Journal Manufacturer In China?
As China remains one of the top-rated countries in the manufacturing and exporting of printing products, below is the list of points to consider if you want to choose the most suitable manufacturer for yourself:
Search online for the list of top-rated journal manufacturers in China.
Contact trade associations.
Participate in tradeshows and trade fairs specialized in journals and related products.
Search for China suppliers on Business to Business (B2B) websites e.g. Alibaba.com, Made-in-china.com, DHgate.com, and others.
2. What Do I Consider When Choosing A Journal Manufacturer In China?
There are many things to consider before you choose a journal manufacturing company in China as your supplier some of them include:
The quality and style of the journal, including the cover and inner design of the journals.
The experience and reputation of the manufacturing company.
The qualifications and certifications of the manufacturer. For example, manufacturing companies that have been certified by ISO 9001, FSC, ISO 14001, and others deserve consideration.
Conclusion
The importance of journals in the present day is irrefutable, as it contributes to the records of our day-to-day activities. However, China remains one of the pioneer countries that are fully involved in the manufacturing and distribution of journals and other printing products across the globe.
Notwithstanding, in this article are listed the top 10 journal manufacturers you can easily partner with, in China and be assured of quality products and good customer relations.